A Company with a Mission
Bedoukian is a mission-oriented company and that mission is to serve the flavor & fragrance industry with the most innovative and highest quality products and service while contributing to the well-being of our employees, our community and our environment.  
Our high-quality products and service are the most apparent aspects of meeting our mission.  Maybe less visible, but as important, are the steps we take every day to help the world in which we live.  Bedoukian joined EcoVadis and constantly implements programs to improve our sustainability.  Bedoukian participates in the CDP (Carbon Disclosure Project) and we are member of SEDEX (the Supplier Ethical Data Exchange). We are a dedicated participant in both local and industry organizations to promote the well-being of the industry and of the public.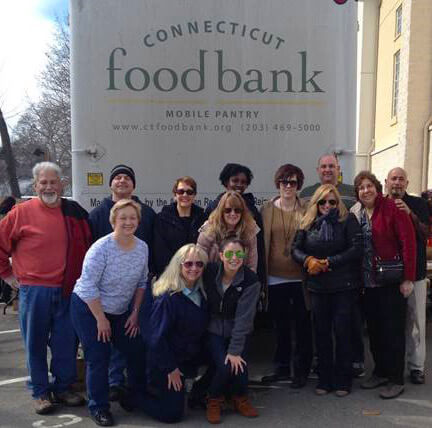 Responsible Sourcing, Care for the Environment and a Focus on Sustainability
We know that our customers, and their consumers, are demanding products that do not negatively impact the environment and Bedoukian has made this a priority for our company as well.   To better help you identify our ingredients with a high percentage of renewable carbon, we have created a web page where we list all of our current sustainable ingredients.  And, as we develop more sustainable ingredients in the future, those will also be added to this page.
Bedoukian sources thousands of raw materials from suppliers throughout the world.  As a mission-oriented company, our procurement team continually seeks to identify suppliers that offer the same level of integrity and commitment to the environment that we have. 
Bedoukian is steadfast in improving our environmental footprint and we continually take steps to develop a more sustainable manufacturing process.  We are committed to supporting our environment as we seek to install onsite solar power generation.  We have implemented a solvent recycling program and our Regenerative Thermal Oxidizer will reduce our air emissions.
Respect For Others in All We Do
From the beginning, Bedoukian Research has instilled in its culture the highest level of ethics and fairness.  Not only will Bedoukian Research and its employees adhere to the laws pertaining to the countries where we are doing business, but we will, at all times, demonstrate the highest levels of integrity, truthfulness, and honesty.  We seek to be transparent in all our transactions and relationships so that we uphold both personal and corporate reputations with the goal of inspiring confidence and trust in all we do.
Giving Back in Many Ways
Bedoukian's mission-oriented philosophy is most evident in the steps we take to build a better world.
When the coronavirus first began impacting the health and lives of almost everyone, Bedoukian Research immediately assessed how it could use its expertise, facilities and people to help.  Bedoukian Research began producing hand sanitizer, which was in short supply, for Nuvance Health.  In another step to support the over-burdened health care workers, Bedoukian Research has financially supported programs to demonstrate appreciation for and provide assistance to these tireless workers.
The company supports organizations that improve our local communities and encourages employees to volunteer their time and expertise.  Dr. Robert Bedoukian himself has chaired the Nuvance Health Network Council on Innovation and Research and has served on the Board of Directors for Ability Beyond and Regional Hospice – important organizations serving the communities where Bedoukian Research is headquartered.  The company and the Bedoukian family have also contributed financially to a variety of local, national and global organizations.
Here is a list of just some of the organizations Bedoukian Research has supported: