A Leader in Flavor and Fragrance Expertise Comes to Life
Dr. Paul Bedoukian founded Bedoukian Research, Inc. in 1972 after decades developing his expertise in flavor and fragrance chemistry.   Bedoukian Research is now recognized as a leading supplier of innovative, high-quality specialty aroma and flavor ingredients.
Prior to establishing Bedoukian Research, Dr. Bedoukian had worked in the Flavor and Fragrance Industry for 25 years as Technical Director, Perfumer, and Consultant. He wrote 50 "Annual Reviews of the Industry" for Perfumer and Flavorist magazine (1945-1994). His Flavor and Fragrance book, Perfumery and Flavoring Synthetics, first published in 1951, became a standard reference resource in the industry.
Today, Bedoukian Research is meeting our mission to successfully partner with customers to provide creative solutions to the world-wide flavor and fragrance market by offering more than 300 aroma and flavor chemicals, while also providing custom manufacturing services to the flavor and fragrance, pharmaceutical, and specialty chemicals industries.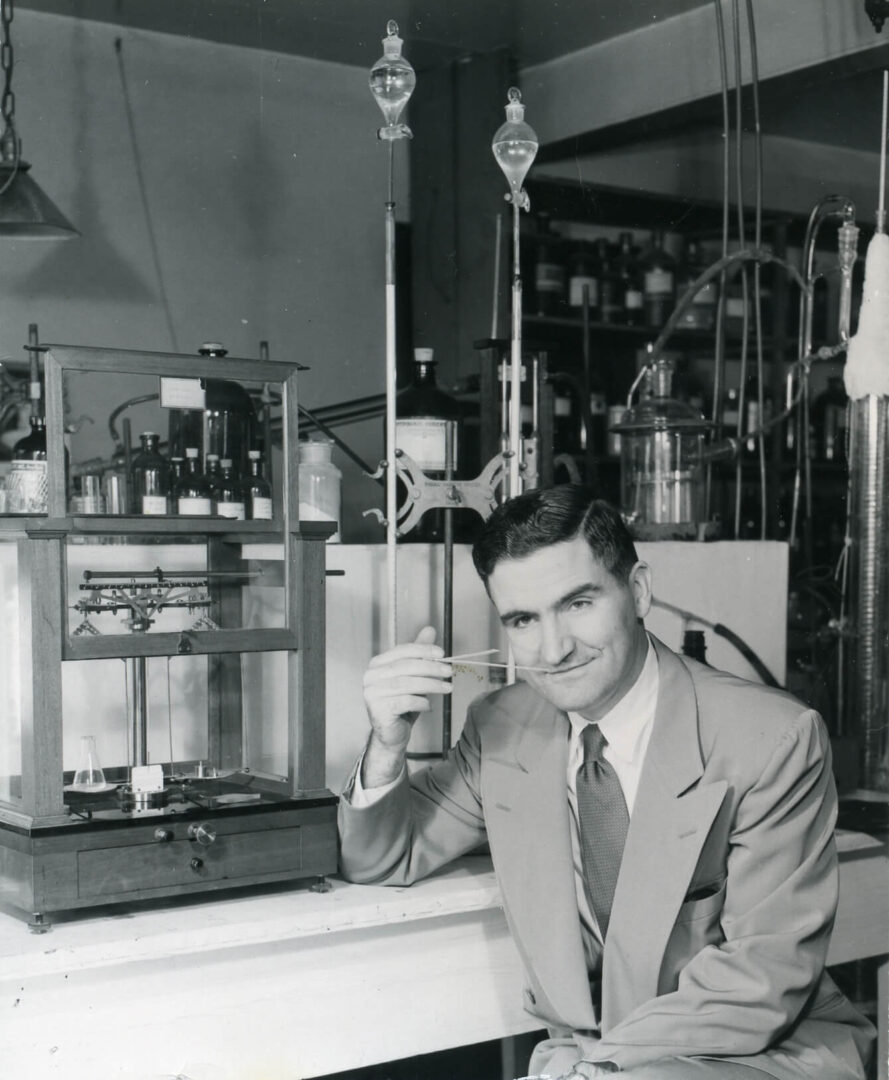 A Family Committed to Excellence
Paul Bedoukian's son, Dr. Robert Bedoukian, joined the company in 1975. Under Dr. Robert Bedoukian's leadership, Bedoukian Research has enhanced its reputation as an expert in the Flavor and Fragrance industry for superior quality products, excellent customer service, and technical expertise in chemistry.
Dr. Robert Bedoukian has served on the board of directors of the Research Institute for Fragrance Materials (RIFM), and the Fragrance Creators Association. Dr. Robert Bedoukian is a recipient of the Purdue University College of Science Distinguished Alumni award, and the Eric Bruell Distinguished Service Award which was created by the International Fragrance Association (IFRA) to honor individuals who have had a significant impact in the fragrance industry.
Dr. Robert Bedoukian's sons, Dr. Matt Bedoukian and David Bedoukian grew up in the flavor and fragrance business and now have taken active roles in the management of Bedoukian Research. Their involvement in the company ensures continuity and quality management for years to come.
PhD's, Patents and More
Bedoukian Research is a family business and that has shaped the principals and commitment to service that are found throughout the organization. However, the success of the company comes from the dedicated team of highly-educated and qualified individuals that make up the larger Bedoukian family.
Nearly 10% of the Bedoukian Research workforce have earned a PhD and nearly 100% of the production staff has a science degree.  These flavor and fragrance experts have enabled Bedoukian to be granted approximately 50 patents in the past 20 years. 
Our logistics, sales and marketing, and various support personnel are also experts in their functional areas – bringing decades of know-how to Bedoukian Research.
The company's entire family of employees are committed to keeping Bedoukian as an industry leader by providing the best products and service.  That has made and kept Bedoukian as a leader in the flavor and fragrance industry. 
Learn About the History of Bedoukian