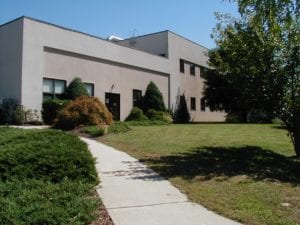 Bedoukian Research was founded in 1972 by Dr. Paul Bedoukian. Prior to establishing his own business, Dr. Bedoukian had worked in the Flavor and Fragrance Industry for 25 years as Technical Director, Perfumer, and Consultant. He has written 50 Annual Reviews of the Industry for Perfumer and Flavorist magazine (1945-1994). His F&F book was Perfumery and Flavoring Synthetics, first published in 1951 with the third edition published in 1985. This book became a standard reference around the world. Paul Bedoukian founded the company to fill a niche as a supplier of high quality specialty aroma and flavor ingredients. Today, Bedoukian Research offers more than 450 Aroma Chemicals, while also providing custom manufacturing services to the pharmaceutical and specialty chemical industries.
Paul Bedoukian's son, Dr. Robert Bedoukian, joined the company in 1975. Under his leadership, Bedoukian Research has enhanced its reputation in the Flavor and Fragrance industry for superior quality products, excellent customer service, and availability of technical expertise.
Dr. Robert Bedoukian has been serving on the board of directors of the Research Institute for Fragrance Materials (RIFM) since 1990, and the International Fragrance Association of North America (IFRANA, formerly FMA) since 1995. He is a past chairman of the board of directors at RIFM. Additionally, he chairs the Western Connecticut Health Network Biomedical Research Advisory Council, and is Vice-Chair of the Board of Directors of Ability Beyond. Dr. Bedoukian is a recipient of the Purdue University College of Science Distinguished Alumni award for 2013.
Dr. Robert Bedoukian's sons, Dr. Matt Bedoukian and David Bedoukian have taken an active role in the business ensuring a smooth transition of management for years to come. 
As of 2014, Bedoukian Research proudly boasts fully implemented GMP and HACCP programs. While we have had many of the pre-requisite programs in place for years, a formal risk assessment has now been performed and documented. This ensures all risks have been eliminated or reduced to an acceptable level by the pre-requisite programs or process controls like distillation/filtration. The new program will help us continue to provide safe, high quality flavor additives. We are also working towards updating our programs to meet all applicable FSMA requirements.
Bedoukian Research Company Goals
To supply our customers with the highest possible quality products and service.
To continue to be innovative in our chemical processes and equipment, to constantly improve our quality and manufacturing efficiency, and to minimize waste.  All our employees are invested in these goals, and achieving them will result in lower costs, higher quality, and greater capacity.
To earn customers' respect and goodwill by doing our utmost to serve them and contribute to their success. Customers frequently call us when they need advice or assistance with their projects. Our success is built upon this relationship with our customers.
To preserve the ability of a small but growing company to provide high quality technical and customer service while continuing to develop the expertise, innovation and diversity of a large company.
Our focus is supplying unique materials and working closely with our customers to meet their requirements, whether related to purity, quantity, delivery time, or shipment method.
 Bedoukian Research is a member of the following organizations: