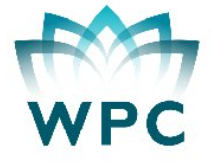 Bedoukian's 2024 WPC Fragrance Demonstrations
Click on the links below for documents related to the fragrance ingredients and accords presented at the WPC 2024 in Geneva.
Cardamom Aldehyde™ FCC (BRI 381)
Ethyl Vanillin Propylene Glycol Acetal  (BRI 831)
Click to order samples of these amazing fragrance ingredients or any of Bedoukian's high-quality ingredients.
The Bedoukian fragrance formulas listed above are for demonstration purposes only and do not hold any regulatory significance. Before using any of the accords in actual products, please check with IFRA, customers and local regulatory agencies.