Flavorcon 2019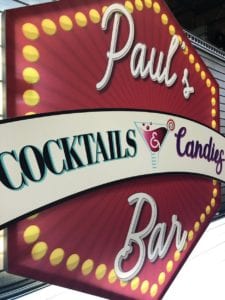 Bedoukian is headed to Flavorcon, scheduled to take place November 11-12th, at the Duke Energy Convention Center in Cincinnati, Ohio. During this two-day, global conference, hundreds of flavor industry professionals will gather under one roof to participate in a series of interactive tastings, sensory sessions, and product demonstrations – allowing individuals the opportunity to gain the insight and knowledge needed to continue to create innovative flavors for years to come.
Join us for the grand opening of Paul's Bar! Visit Bedoukian at Booth 114 to experience an exciting array of cocktails and candies, all of which are on the house! To better prepare and see what kind of deliciousness we will be serving for evaluation and inspiration, please click here.
Bedoukian is thrilled to be given the opportunity to meet with our colleagues and partners throughout the flavor industry and we look forward to seeing you there.