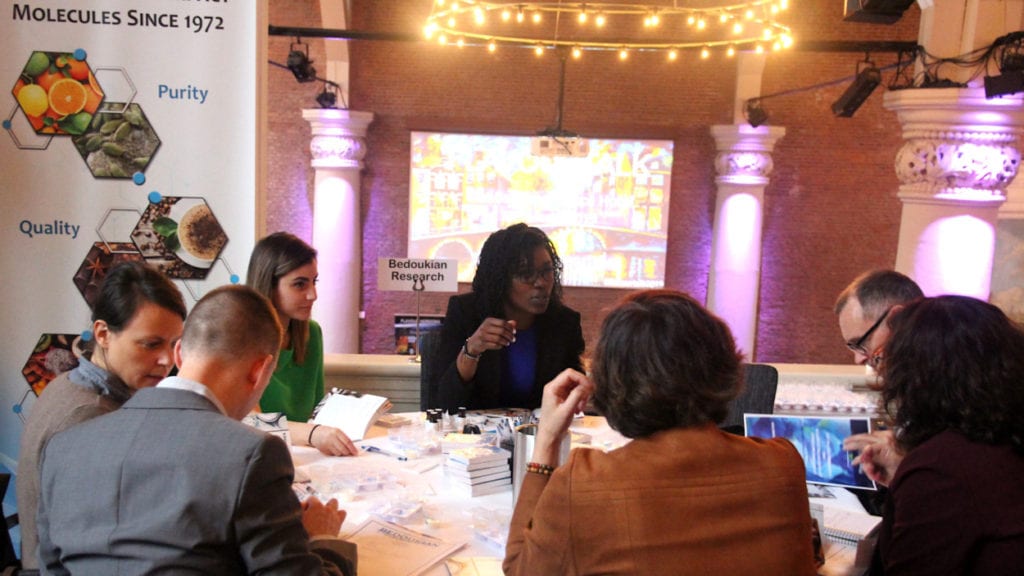 Bedoukian Research headed to Amsterdam to participate in the 11th Annual Flavourtalk Roundtable Exhibition. The event featured more than 20 suppliers, each presenting a wide range of raw materials used to formulate flavor ingredients, opening the doors to the next generation of flavor creations.
During the event, Bedoukian presented the following ingredients:
If you were unable to attend the event and would like to receive product information or request samples, please contact Customer Service.