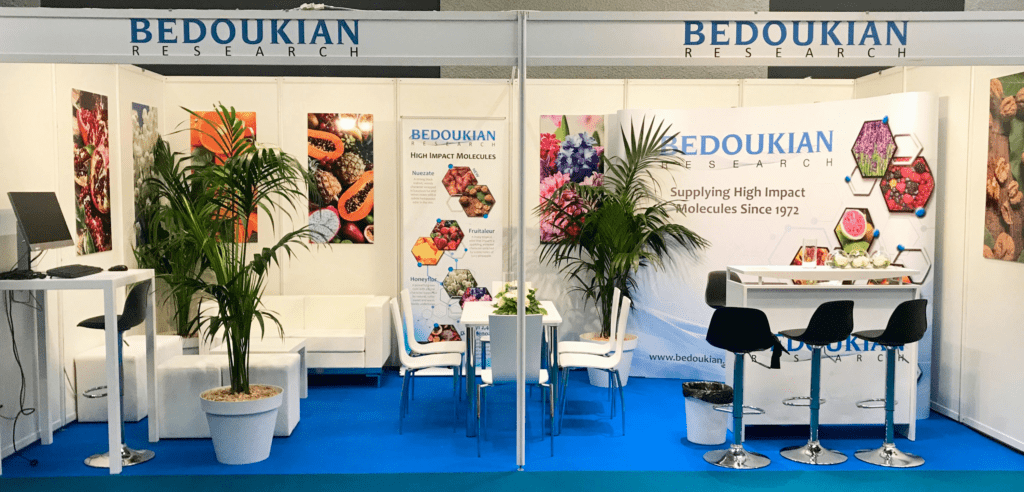 The World Perfumery Congress made its return this year and Bedoukian Research was in attendance as an exhibitor. This time around, the World Perfumery Congress was held in Nice, France at the Palais des Congrès Nice Acropolis from June 5-7, 2018. This unique three-day educational and networking forum united fragrance industry professionals, their suppliers and brand marketers to exchange insights and discuss current and future opportunities. At Stand# 101, Bedoukian Research presented the following ingredients for odor evaluation and inspiration:
Additionally, President of Bedoukian Research, Robert Bedoukian, Ph.D. and Master Perfumer at Procter & Gamble, Zerlina Dubois presented "The Past, Present, & Future of Signature Perfume Ingredients" during one of Tuesday's Master Perfumery Sessions. In this talk, Robert and Zerlina discussed how novel, high impact ingredients and consumer culture have influenced and created some of the iconic trends and product launches in the perfume industry.
If you were unable to attend the event and would like to receive additional product information or request samples, please contact Customer Service.